00090 - Bucky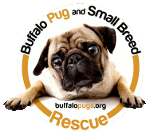 ID: 00090
Name: Bucky
Sex: Male
Breed: Terrier Mix / --Select-- / --Select--
Age: 1.5 Yrs
Weight: 20 Lbs
Good w/Dogs: Yes
Good w/Cats: Yes
Good w/Children: Yes
Housetrained: Yes
Requested Donation: $250
Click on Bucky's picture to see more of him!
Click here to display Bucky's intake record.
He may have a silly name, but this little charmer is nothing to make fun of! He really shines in the personality department... he enjoys the company of both people and other dogs. He likes children, but he barks at them when they are at a distance. We believe this may be a ploy for attention, but we are not sure. He is mellow, and juts likes to enjoy life... this will surely be a good dog for a couple that has no kids to dote on because he sure loves attention to be given to him... if you want an everlasting bond with a wonderful friend, then Bucky is the right little guy for you!
Bucky has been ADOPTED!