00071 - Tweek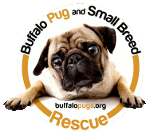 ID: 00071
Name: Tweek
Sex: Male
Breed: Maltese Poodle / --Select-- / --Select--
Age: 2 Yrs
Weight:
Good w/Dogs: Yes
Good w/Cats: Yes
Good w/Children: Yes
Housetrained: Yes
Requested Donation: $250
Click on Tweek's picture to see more of him!
Click here to display Tweek's intake record.
Tweek is one heck of a cutie! Sure, he is a little on the hyper side, but the perfect sidekick for someone who has the time to play with him and walk him daily to get out his pent up energy. Tweek likes to cuddle too and I can attest to seeing him when he was happily sporting a pretty nifty hawaiian shirt and doing what looked to be a dance. This little guy is a treasure... he gets along well with all forms of humans, dogs and cats and just wants to be loved fur-ever and ever! Won't you let Tweek shine his light on you and apply for him today?!
Tweek has been ADOPTED!