00070 - Husher (a.k.a. Charlie)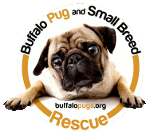 ID: 00070
Name: Husher (a.k.a. Charlie)
Sex: Female
Breed: Cocker Spaniel Mix / --Select-- / --Select--
Age: 5-6 Yrs
Weight: 25 Lbs
Good w/Dogs: Yes
Good w/Cats: Yes
Good w/Children: Yes
Housetrained: Yes
Requested Donation: $250
Click on Husher's picture to see more of her!
Click here to display Husher's intake record.
Husher, lovingly renamed Charlie by her foster family, is an adorable girl. She is one of the most docile dogs we have ever met. She behaves nicely for people, children, dogs and cats and probably any other animal species out there. She is housetrained and loves to cuddle on a warm lap. She is also playful and will romp when the time is right for her to do so. She enjoys daily walks and of course attention. She is not a barker, not a digger and has no bad characteristics that we can see. When she was originally surrendered, her hair was matted beyond belief and she was shaved in order to clear the matts out of her fur. She has a haircut and because of that her pictures may look less like the cocker spaniel mix that she is. If you think Husher is as cute as we think she is, please apply for this gal today!
Husher has been ADOPTED!