00061 - Angel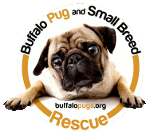 ID: 00061
Name: Angel
Sex: Female
Breed: Pug/Chihuahua Mix / --Select-- / --Select--
Age: 4.5 Yrs
Weight: 18 Lbs
Good w/Dogs: Yes
Good w/Cats: Yes
Good w/Children: Yes
Housetrained: Yes
Requested Donation: $250
Click on Angel's picture to see more of her!
Click here to display Angel's intake record.
We liken Angel to a Reeces Peanut Butter cup... two great tastes that taste great together, only this is two great breeds that are just as great together!! Angel is a pug/chihuahua mix and she would love to be your guardian angel. She is a loving girl that has a whole lot of charm and personality in that small little pug/chi package! She gets along very well with other dogs and with all types of humans... if you think this could be the Angel of your dreams, you should apply for her adoption today!
Angel has been ADOPTED!