00056 - Charlie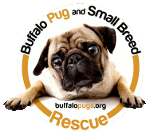 ID: 00056
Name: Charlie
Sex: Male
Breed: Hound Mix / --Select-- / --Select--
Age: 8 Yrs
Weight: 29 Lbs
Good w/Dogs: Yes
Good w/Cats: Yes
Good w/Children: Yes
Housetrained: Yes
Requested Donation: $250
Click on Charlie's picture to see more of him!
Click here to display Charlie's intake record.
Charlie has been diagnosed with a malignant mast cell tumor on a toe on his hind leg. His surgery will be a pricey one and we are hoping that with the time, money and alot of love, Charlie will be as good as new again real soon! The good news is that the vet has said there is little chance that this cancer has spread anywhere else in Charlie's body! If you would like to contribute to Charlie's surgery and recovery, we would be eternally grateful as would Charlie! Please click
here
if you would like to send Charlie some spare change to help him out!
Charlie was a stray male. He does have some tumors that need to be removed, but other than that he is the sweetest old boy you will ever know! He gets along with everyone and everything and goes with the flow all the time. He enjoys cuddling and going for rides. He loves to lay on a nice warm lap... this old boy needs a special someone... a lifelong friend to love and share life with... could that be you?
Charlie will be undergoing surgery to remove his tumor very soon, please wish him luck!
April 24th Update:
Charlie had his surgery a couple of weeks ago and his prognosis is very good. The vet now believes that these tumors were benign and not a problem of cancer. All tumors were removed and should not return. Charlie has almost completed his healing process and we are now ready to work on finding him his forever home. This is one loveable little guy with alot of love to give!
Charlie has been ADOPTED!