00055 - Topper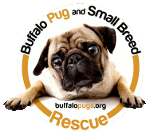 ID: 00055
Name: Topper
Sex: Male
Breed: Wire Haired Terrier Mix / --Select-- / --Select--
Age: 4 Yrs
Weight: 15 Lbs
Good w/Dogs: Unknown
Good w/Cats: Unknown
Good w/Children: Yes
Housetrained: Yes
Requested Donation: $250
Click on Topper's picture to see more of him!
Click here to display Topper's intake record.
Poor little Topper has not had the best of luck. His owner of all 4 years has passed away and he needs someone to care for him like he was always cared for before. This little guy can not understand where his human companion went. Some people think that Topper is a little homely, but we think he is cute as a button and looks alot like Toto from The Wizard of Oz. We are hoping that looks do not matter. This dog is all personality and he is waiting to share the rest of his life with someone... he promises to make you happy if you can find it in your heart to do the same for him!
Topper has been ADOPTED!