00050 - Gizmo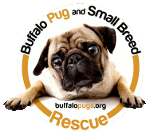 ID: 00050
Name: Gizmo
Sex: Male
Breed: Shih Tzu Mix / --Select-- / --Select--
Age: 4 Yrs
Weight: 10 Lbs
Good w/Dogs: Yes
Good w/Cats: Unknown
Good w/Children: Yes
Housetrained: Unknown
Requested Donation: $250
Click on Gizmo's picture to see more of him!
Click here to display Gizmo's intake record.
Gizmo and Lady came into rescue together. They were both previously with a family who lost everything due to a bank foreclosure. Gizmo is a sweetheart of a dog. He is only 4 yrs old, but has cataracts that we need to have checked out. If anything can and should be done with the cataracts, we will do it through the rescue group and Gizmo's adoption donation will be the standard $200.00. If the vet advises that we should not take care of the cataracts, Gizmo's fee will be reduced by a reasonable amount. Gizmo is very mild mannered and enjoyed his bond with Lady. He is looking for a home where he can have a sibling bond with another dog again that was like it was for him before. If you think you can provide Gizmo with a loving home again, please apply to adopt him today!
Gizmo has been ADOPTED!