00046 - Milo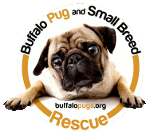 ID: 00046
Name: Milo
Sex: Male
Breed: Silky Terrier Mix / --Select-- / --Select--
Age: 2 Yrs
Weight: 15 Lbs
Good w/Dogs: Yes
Good w/Cats: Unknown
Good w/Children: Yes
Housetrained: Unknown
Requested Donation: $250
Click on Milo's picture to see more of him!
Click here to display Milo's intake record.
Milo update from adopter 5/23/04:
Hi everyone. I adopted Milo in February 2004 immediately upon the death of my 10 year old Shep/Huskie who was the light of my life. I can only say that Milo not only helped me get through that time, but also added a humor and comfort. He is doing well (almost too well- I think he's gained about 2 lbs. --- whoops Atkins here we come LOL). He is almost graduating from Basic Obedience classes and he's responding like a trooper. He's the smallest in the group , but asks like he's the mayor. He has made friends with all the dogs (big and small) in the neighborhood and the neighbors just love him (Oh he's so cute!!! and does he know it). He does the cutest dance for anyone who will watch him.
I thank this organization again for providing me the opportunity of adopting a life-time of love wrapped into this tiny little package. Unfortunately I have no pictures of him yet, but when I do -- I'll be sure to post them. --
Original Post Pre-Adoption:
Milo is a cute little silky terrier mix. He looks more like the silky terrier than the mix. Previous owners stated that he was part Jack Russell and part Yorkie, but we do not see those breeds in him at all. Milo is an active and very lovable little boy. He enjoys being on the lap, playing with other dogs and he even comes when called! He was surrendered because his family moved away... Milo wonders why they did not take him with them and he hopes that he can find a family who will keep him for life... someone who will love him forever... a companion to call his own! If you would like to be that person, please apply for Milo today!
Milo has been ADOPTED!