00025 - Shila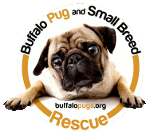 ID: 00025
Name: Shila
Sex: Female
Breed: Pug Mix / --Select-- / --Select--
Age: 8 Months
Weight:
Good w/Dogs: Unknown
Good w/Cats: Unknown
Good w/Children: Unknown
Housetrained: Unknown
Requested Donation: $250
Click on Shila's picture to see more of her!
Click here to display Shila's intake record
Shila is a 1 year old female pug mix (possibly boxer?). She is a tall, lean pug with a nose! She's very sweet, crate and house trained and non-aggressive. She needs to have her spay surgery next week and to put on a few pounds, but is otherwise a healthy sweetheart of a girl. This one won't be with us long! Fill out an adoption application quick!
Shila has been ADOPTED!