00008 - Mini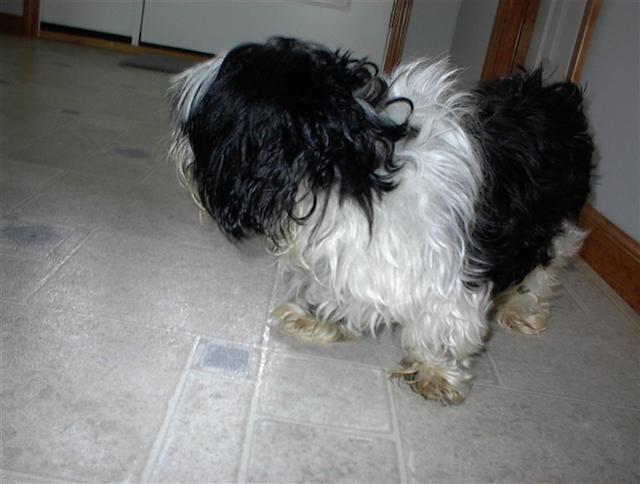 ID: 00008
Name: Mini
Sex: Female
Breed: Shih Tzu / Shih Tzu / --Select--
Age:
Weight:
Good w/Dogs: Unknown
Good w/Cats: Unknown
Good w/Children: Unknown
Housetrained: Yes
Requested Donation: $250
Hi! We would like you to meet a very special someone... her name is Mini! Mini was a wandering stray that was picked up by a dog control officer in Lancaster, NY. Not much is known about her, but we can say that she is sweet, mild temperamented and very independent. Her age is estimated to be between 5 and 6 years old. The picture above is Mini's 'before' picture. She is currently on her way to a good grooming and we should have her 'after' picture shortly. Mini appears to be housebroken and crate trained... but we will let you know more about that in the coming week!
Mini has been ADOPTED!
Update 10/10/03, by Kat in Rochester

Mini has left us for her forever home!! She was adopted today by Sue and we couldn't be happier for her! We know she will be treated like the little princess she is. Congratulations to Mini and her new family.

Update from Mini's new mom on 10/13/03: Minnie is a little NUT!! She is bossing everyone around with her "OOOOO" sound!!! She is so funny!! She is already starting to play with Pete. They run around and chase each other. She sleeps on my pillow still and snores her little head off. She has no interest in her crate. She seems to know she is home and really struts her stuff.....my daughter says she is "all that".