00007 - Clinton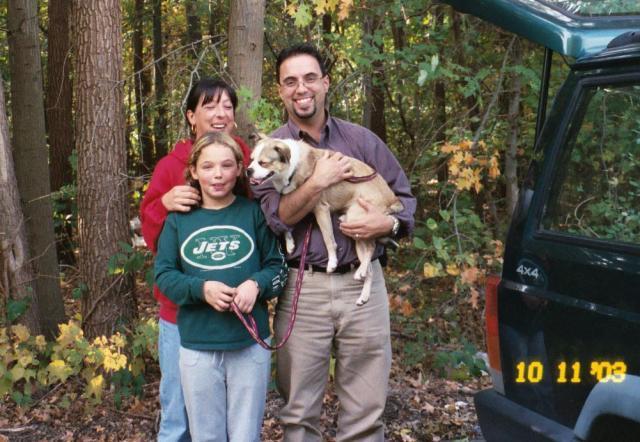 ID: 00007
Name: Clinton
Sex: Male
Breed: Pug/Jack Russell Terrier / --Select-- / --Select--
Age:
Weight:
Good w/Dogs: Unknown
Good w/Cats: Unknown
Good w/Children: Unknown
Housetrained: --Select--
Requested Donation: $250
Clinton arrived at his new foster home on Sunday (9/14) evening. He is definately a JR and Pug mix!! He is very cute and lovable, and has boundless energy. He loves to play and run around. He is small and because he has a longer nose, has no breathing problems. He is crate trained and has been a very good boy in his crate. He is not neutered yet, so has some marking issues right now, but he will be neutered before being placed and that should help with his house breaking and overall behaviour. He is responding well to correction though, and we feel that he will be a wonderful family dog. He would probably do very well with a family with kids because he loves to play and shows NO signs of aggression. He is "cat curious" and seems very interested in them, but if they run away, he will give chase. He doesn't want to hurt them, but if they run, he thinks it must be a game! He is good with other dogs and seems to enjoy the companionship, but is very focused on humans. If you think this adorable little guy would fit in with your family, please fill out an adoption application and put "Clinton" in the box for the breed you are interested in.

Clinton has been ADOPTED!

UPDATE 10/11/03: Clinton was delivered to his new forever family today! James and family were greeted by a very happy, bouncey boy who immediately smothered his new "girl" with kisses! I got some great pictures of their happy meeting and will post them soon. Congratulations Clinton and your new family. You will be missed, but it makes us all so happy to know you will lead a charmed life!