00006 - Buffy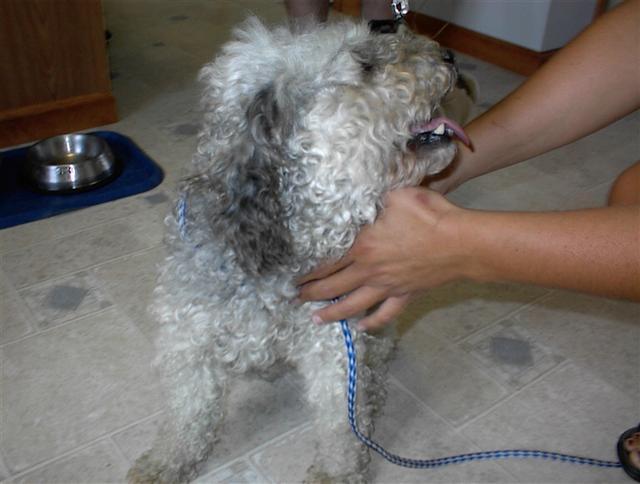 ID: 00006
Name: Buffy
Sex: Female
Breed: Poodle / --Select-- / --Select--
Age:
Weight:
Good w/Dogs: Yes
Good w/Cats: Unknown
Good w/Children: Unknown
Housetrained: --Select--
Requested Donation: $250
Update from new forever home 9/27/03:

So far Buffy and my mother have bonded really well!!! She's sleeping in bed with my mother, lays in the chair while watching tv, goes for rides every day and behaves great in the car, etc. I think my mother is truly in love with that little girl (who I would have adopted if my mother decided not to!). She's a great dog and I think is adjusting beautifully.
Thanks for the info on the insurance. I will look into it. Will keep you posted on further developments.
Sincerely,
Sandi Thompson
(Buffy's new sister)